Rika Keck
NY Integrated LLC
After retiring from her professional dancing career in 1997, Rika entered the fitness industry as a group fitness instructor.
As a dancer, and thereafter when participating in sports, Rika herself sustained multiple injuries. Her own experiences give her a deeper understanding of pain, limited range of motion, and movement compensation because of injury.
Her education from the CHEK Institute (Corrective Holistic Exercise Kinesiology) provided a strong foundation in functional anatomy and kinesiology.
In addition, Rika also certified a Medical Exercise Specialist (MES), a program devoted to post-therapy exercise after joint replacement surgeries. Her experience and knowledge was helpful in her recovery from hamstring avulsion surgery in 2019.
Rika joined the Peninsula Spa, NYC, in 1999 and quickly became a sought-after personal trainer to a high-end clientele. Her attention to postural and structural alignment, and expertise in functional movement ensured she had a busy training schedule. During her tenure at The Peninsula Spa, she also spent time in management as the group program coordinator.
In 2006, Rika created her company NY Integrated Health LLC. Rika was sought out for rehabilitation of sports injuries, and post-therapy exercise program with, e.g. joint replacement, sprains and ACL surgeries. Her clientele is varied, ranging in all ages. This is part of her expertise, besides her customized program design, while also displaying a sense of humor and patience.
Experience, versatility, and great attention to detail, especially the core, are hallmarks of her training style. She can motivate during intense sporting drills, or calmly connect into core training with e.g. a back injury.
As she is experienced, she can create a training program for any physical limitation, and she is not fazed by lack of available training equipment.
Training sessions are truly "personalized training,"
Her belief is that strength, power, flexibility, endurance and stability all are foundational so one is able to enjoy daily life and sports activities with energy and ease. Improving how we stand and move, can also change us for the better at psychological and metabolic level.
Maintaining cardiovascular conditioning, strength, and flexibility are important during the new reality of lockdowns and social distancing. Zoom training sessions are available at this time to her clientele in NYC.
Since Covid-19, she now resides in Washington Depot, CT. Rika is available for in-person training sessions at private homes in the area, with adherence to current safety guidelines. 
"Rika trains movement, not muscles."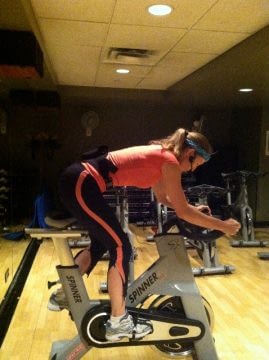 I have been working with Rika for over 10 years. In our sessions, she has generally focused on core strength, flexibility, and functional fitness. Whenever I have a minor injury from tennis or other activities, she helps me strengthen the surrounding muscles in order to minimize the chance of a recurrence. She is extraordinarily perceptive and caring, and she has a holistic approach to keeping me fit and healthy. I recommend her enthusiastically and without reservation.
Finding an exercise routine during the lockdown was challenging until I started working with Rika. We started with stretches and breathwork, which immediately gave me focus and reduced my anxiety about the pandemic. Using mostly my body weight and a few household items (as I didn't own dumbbells or equipment), we worked on my core strength. Rika pushed and tested my body always respecting and working with my underlying issues - a former back injury and a weak ankle. Rika guided me through the exercises, showing me how to do them and then also looking at how I was doing them, correcting my form and making small adjustments. She often uses great visual metaphors to help me understand how to engage my muscles. I am so grateful that I am able to work with Rika remotely during the lockdown. I am proud to say, I have never been in better physical shape.